Ongoing Supply Chain Issues:
How School Nutrition Programs Are Attempting to Address this Critical Business Issue
Welcome Back...We Missed You!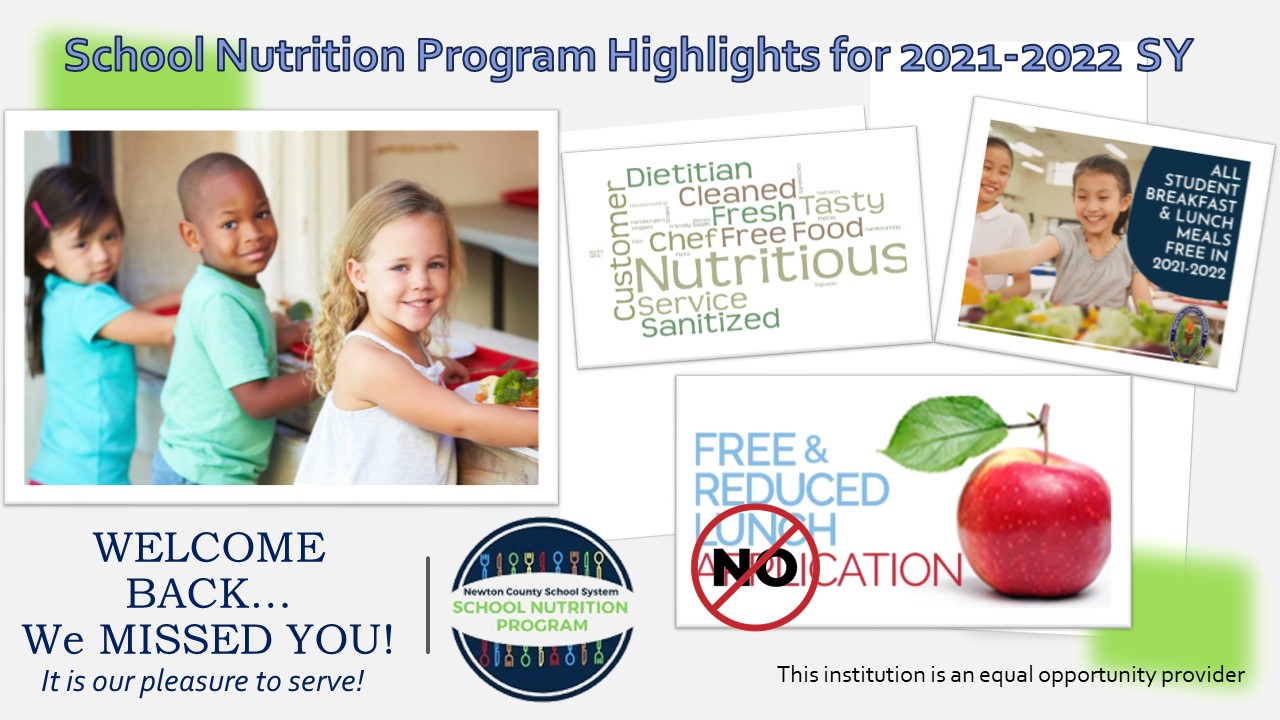 Enjoyed the Pre-Planning School Nutrition Open Session 2021-2022...Thanks to our partners @ GNR Health Department for participating!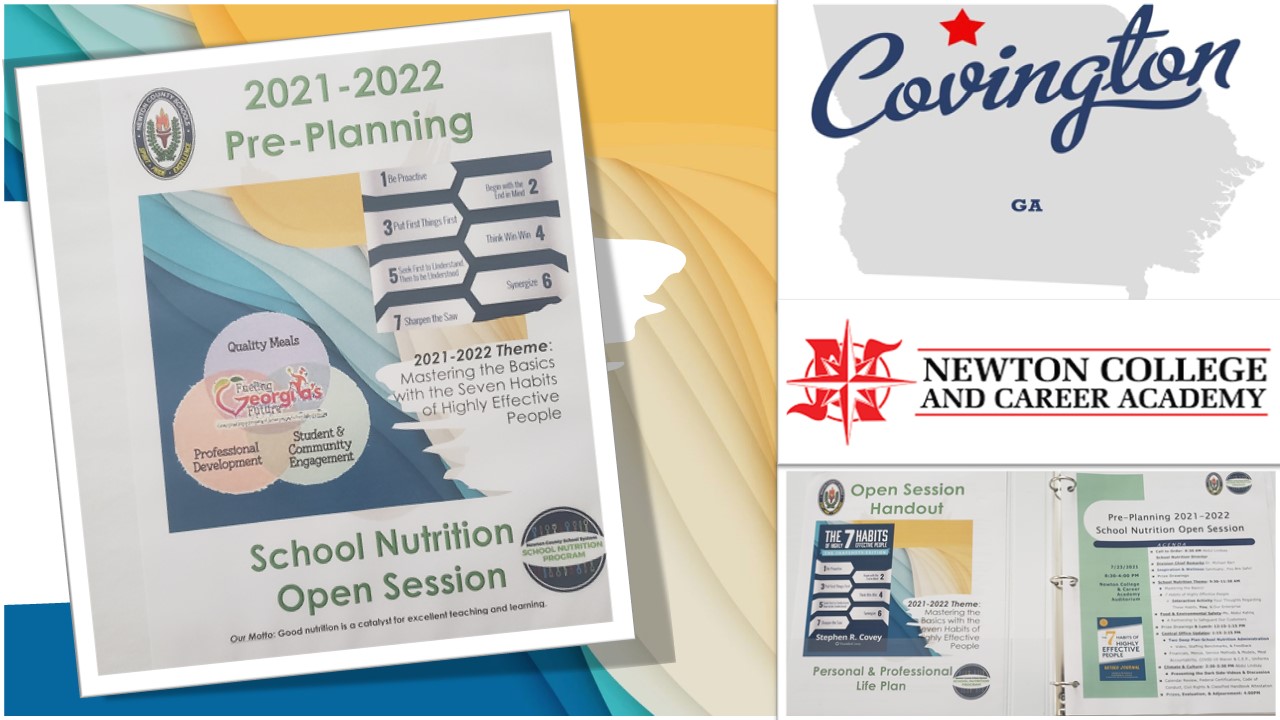 Newton County School Nutrition Department's
Let's Eat Community Bus Now Parked!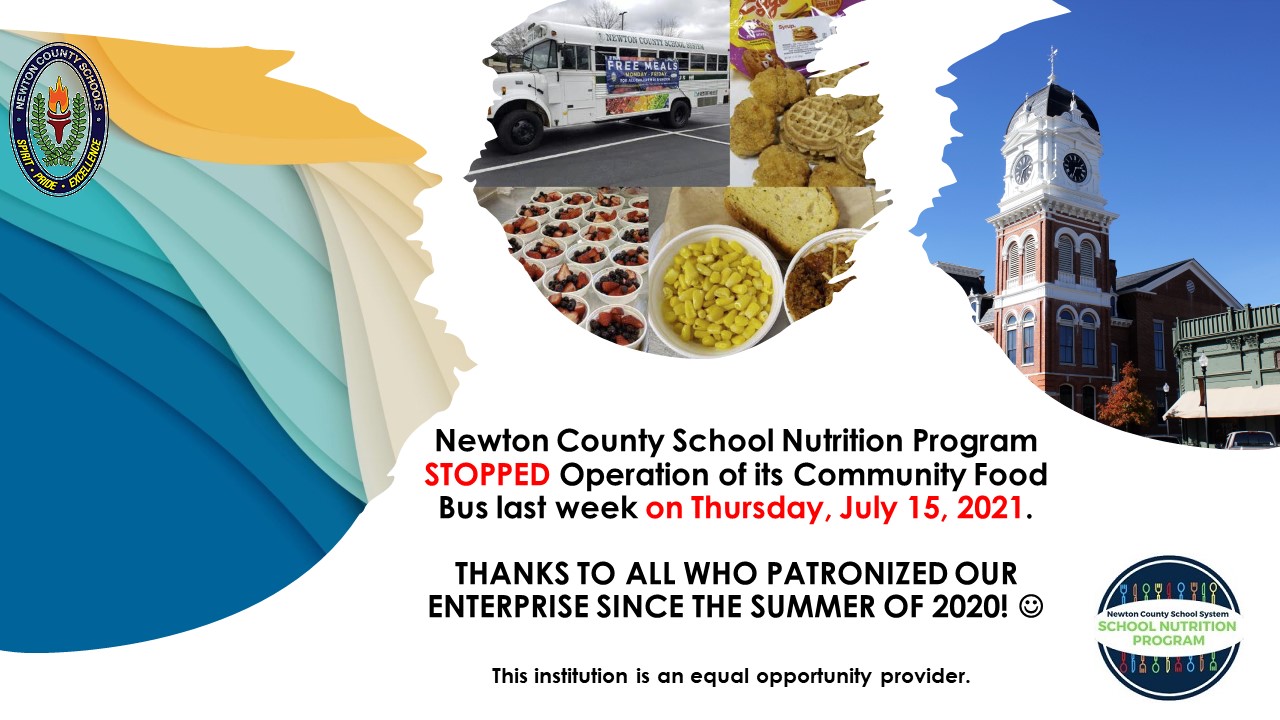 Celebrating Ms. Donna Vella-Brown's Retirement!
Donna Vella Brown has worked with Newton County School System for 10 years and has been in School Nutrition for over 33 years. Today we celebrate her last day at work. Happy retirement and thank you for all of your contributions! #ncssbethebest #retirementlife
Celebrating National School Lunch Hero Day 2021!
Though the phrase, "thank you" is said many times and in different ways, it is underrated! Thanks in advance for joining our collective school community in expressing gratitude for our Newton County School Lunch Heroes!
Celebrating National School Breakfast Week 2021!
Happy National School Breakfast Week! Score BIG with our new menu items...Peach Cobbler Biscuit & Chicken and Waffles! We look forward to helping you start off your day with a great meal!
#ncssbethebest
#fuelingGA
#NSBW21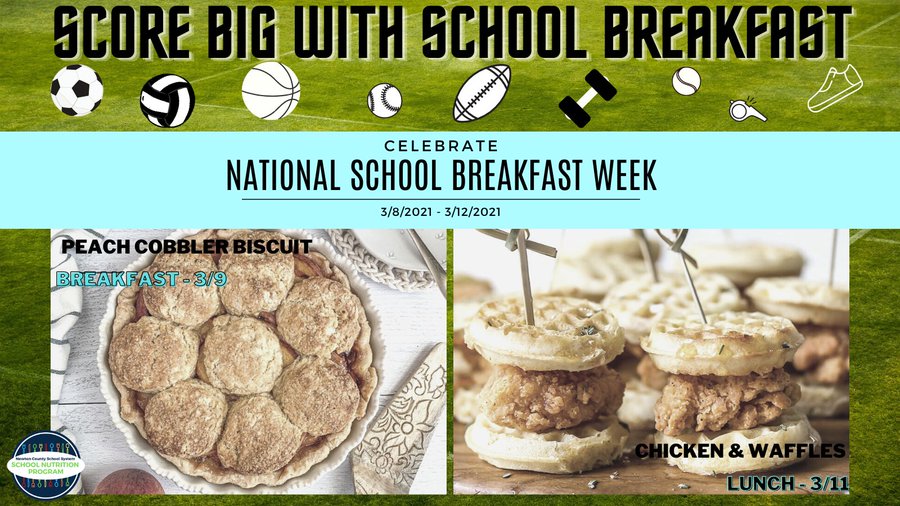 Community Specialty Food Bus Update 2/26/2021:
Check out our Food Bus update and come see us at one of our locations. We are out everyday starting at 11am until supplies last.

#NCSSbetheBEST

#FuelingGA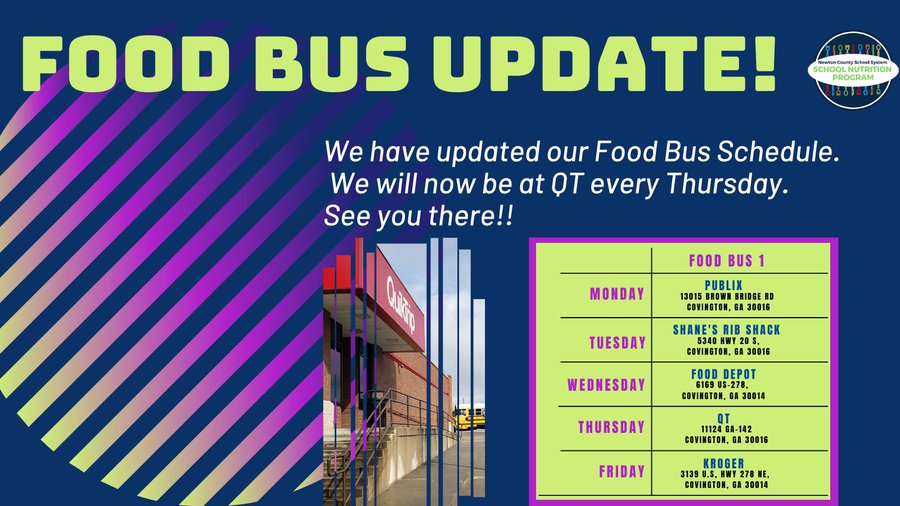 An Alternative to In-Person Meal Service, Virtual Learners Bus Route Stop Meal Pick-up, Daily or Weekly Meal Pick-up.
Please Note

: Participants Can Only Choose One Meal Service.

Please Read Our Most Recent Press Release Summarizing our "Buffet" of Food & Nutrition Service Models @ this Time with the Embedded Hyperlink in the Picture Below: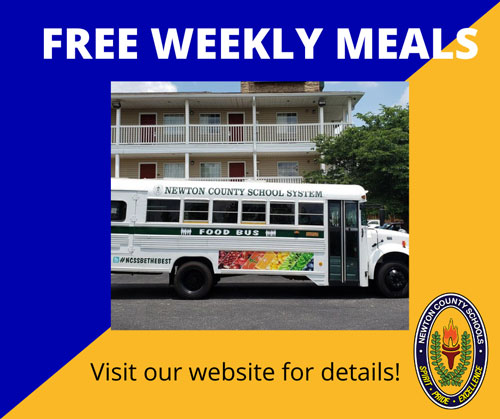 NCSS Announces Meal Delivery Updates January 8, 2021!
Note: All In-person students who have
been temporarily moved to the virtual
track can plan to pick-up meals at one
of the following neighborhood bus stops
available by hyperlinking from the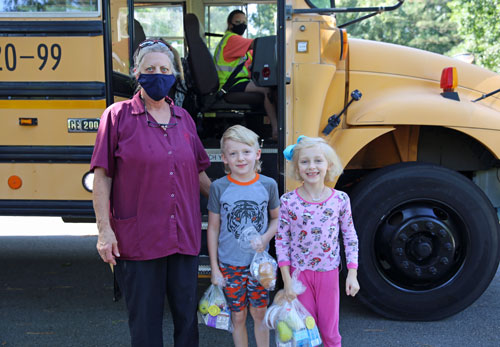 Meal Pick-up Reminder for January 5-8, 2021
* Note: This is an alternative meal service opportunity for
children who are enrolled as "in-person" learners and are
needing breakfast and lunch meals during your temporary
virtual learning time scheduled for January 5-8, 2021.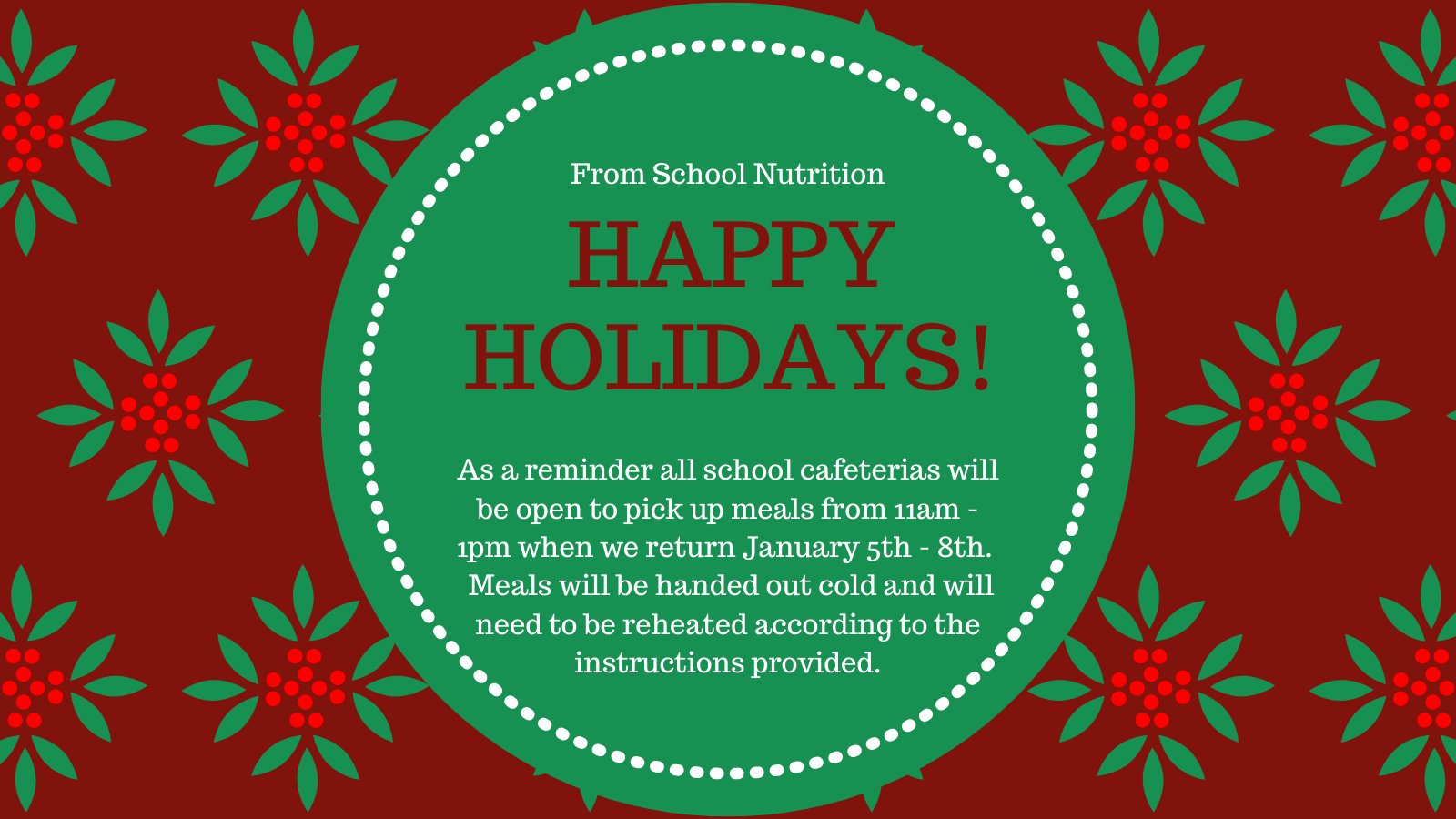 Bus Meal Delivery Update

:
Meals Will Not Be Delivered on Monday and Tuesday, November 23-24, 2020

.
*

Please See the Adjusted Bus Meal Delivery Schedule Below

: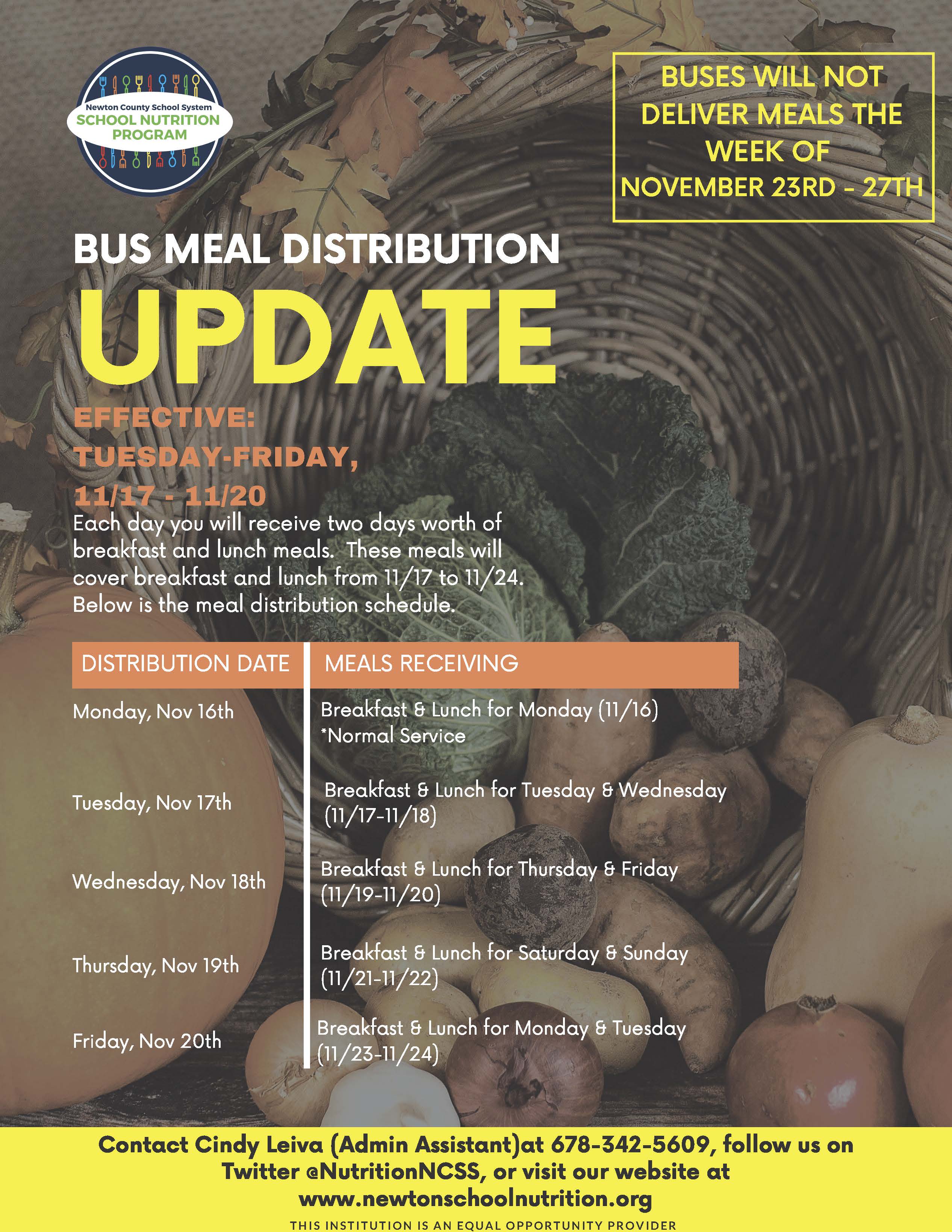 Please Join Us for An Early Thanksgiving School Lunch!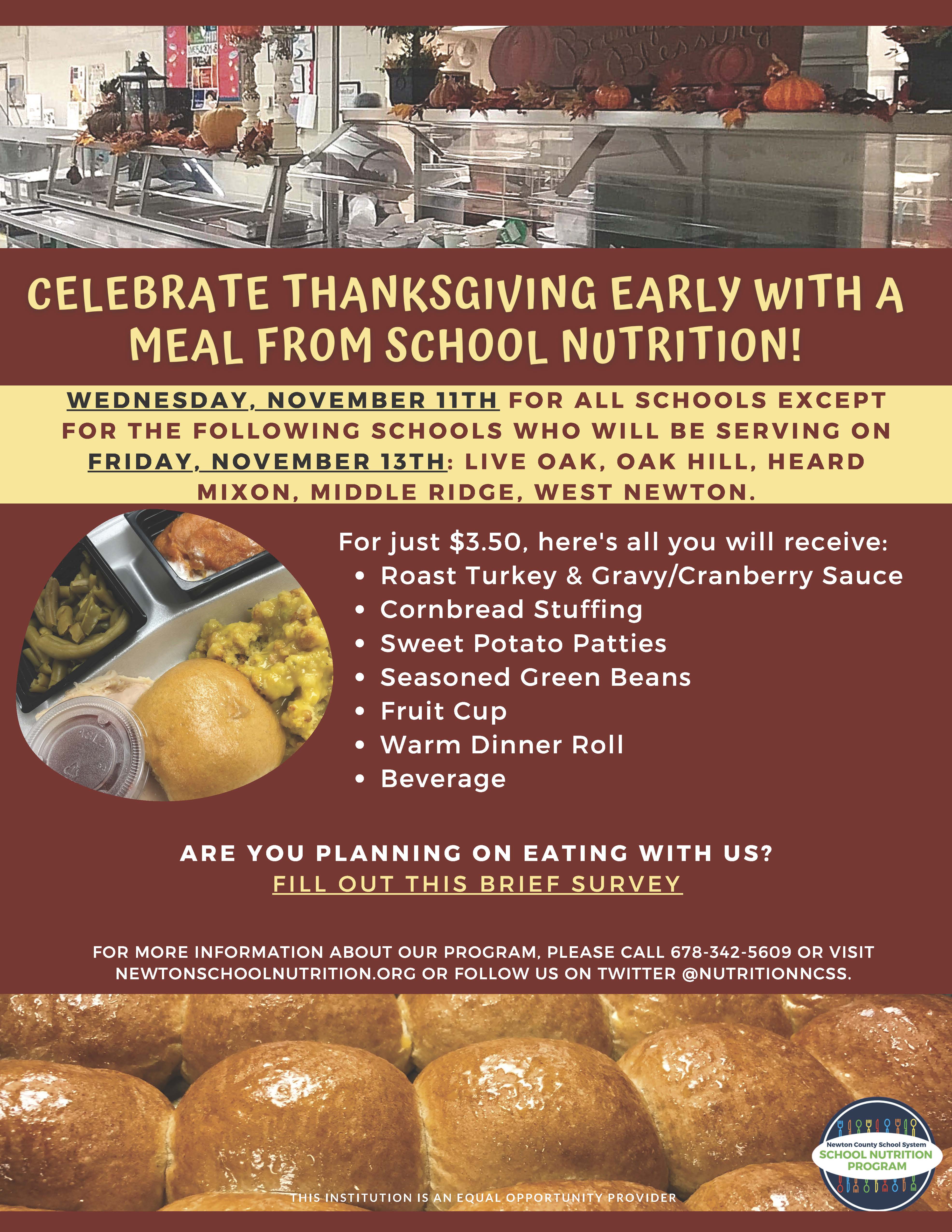 Celebrate National School Lunch Week!!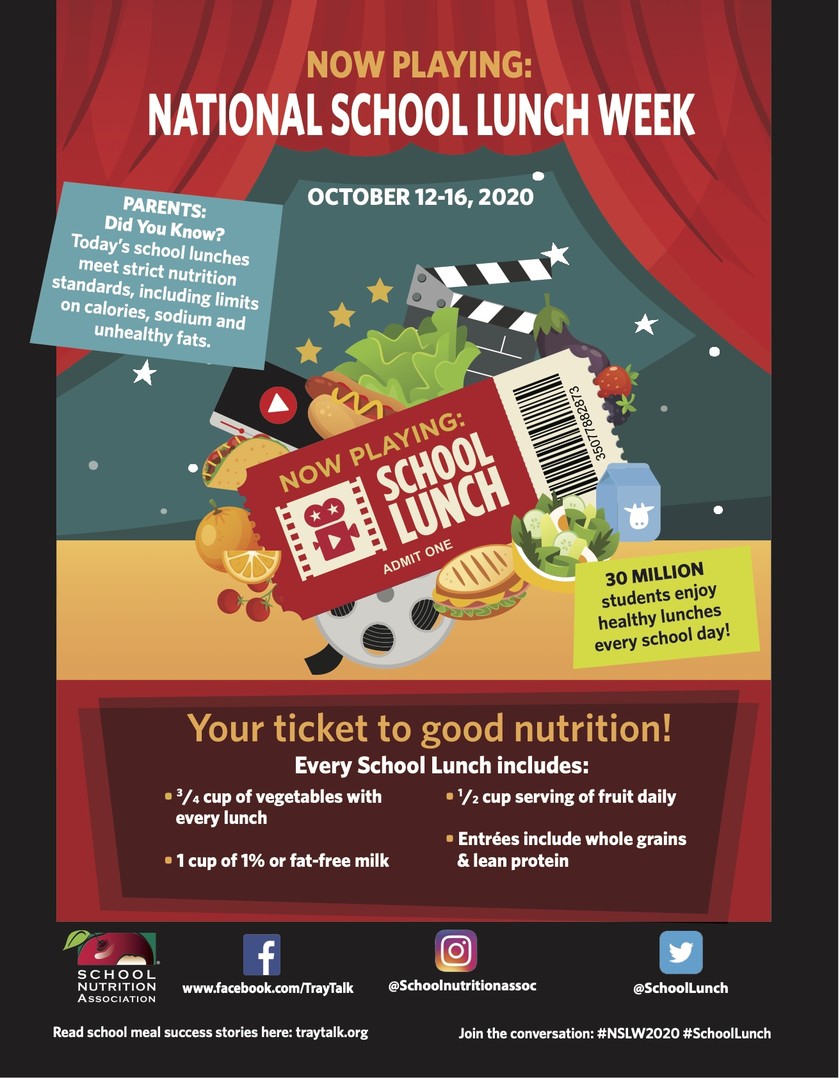 Got Questions?
Perhaps Our FAQ Document May Help Provide Answers!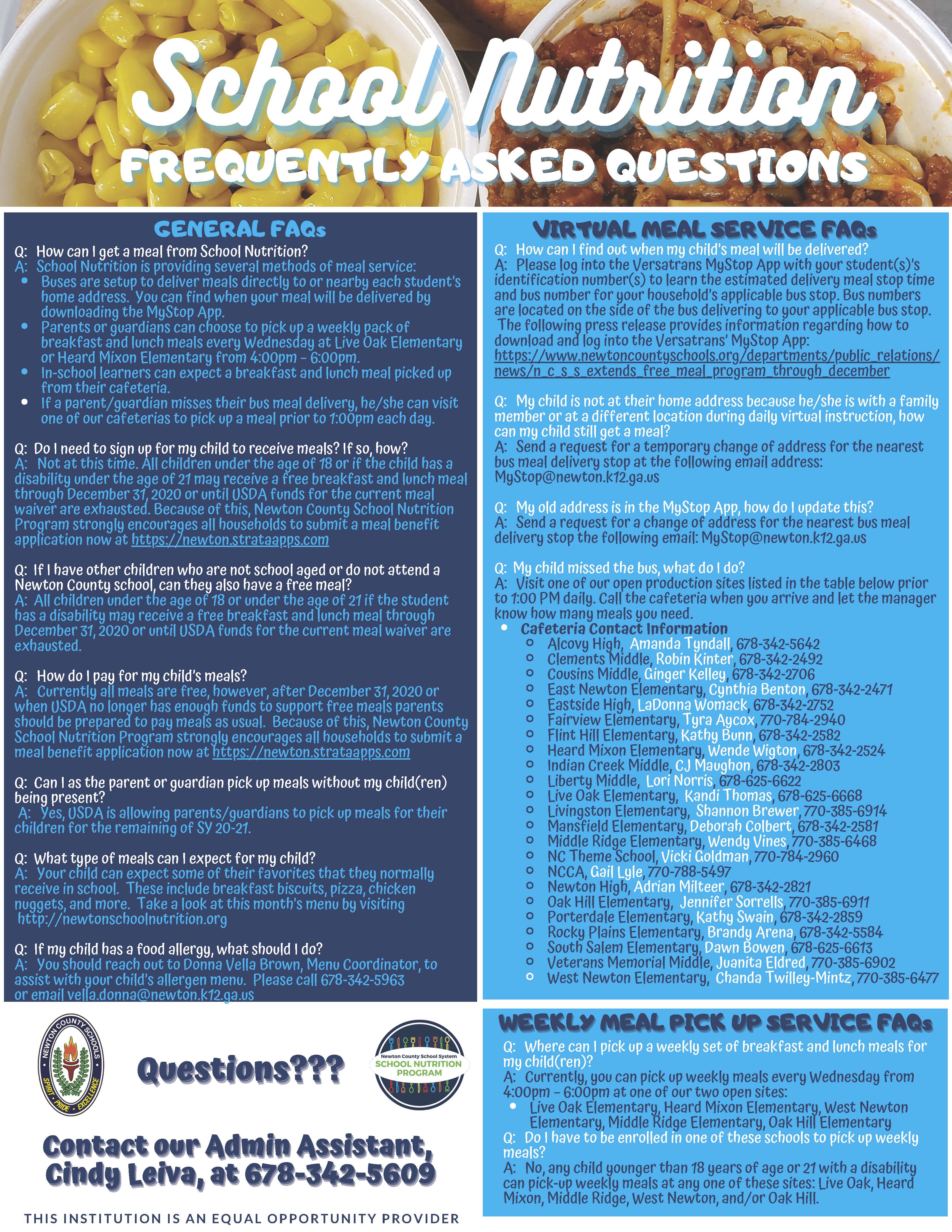 Weekly Meal Pick-up Press Release
Note: Please click on the picture below to hyperlink to the recent press release.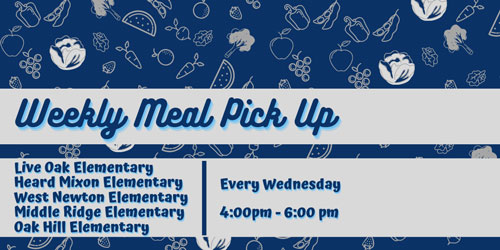 USDA Extends Seamless Summer Option Area Eligibility Allowing FREE Meals Through December 2020
Note: Please see the Press Release at the following picture hyperlink: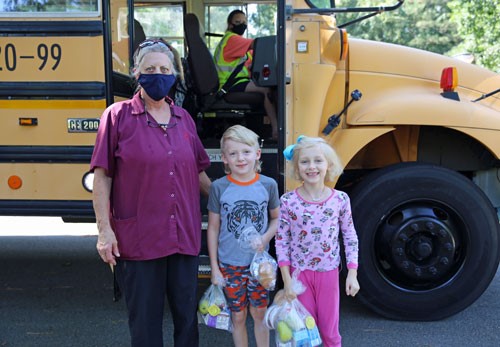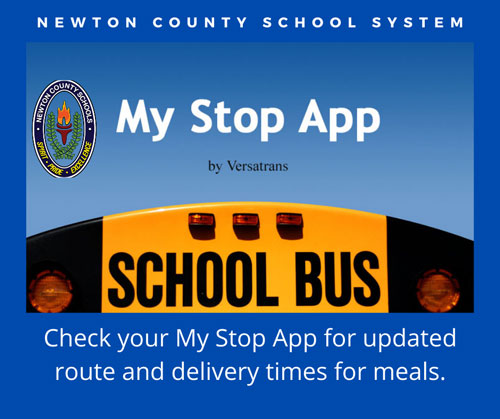 Newton Parent Connect Live "Zoom" Event August 24-28, 2020
*Note: School Nutrition Starts at the 19 minute mark and you must watch on Youtube.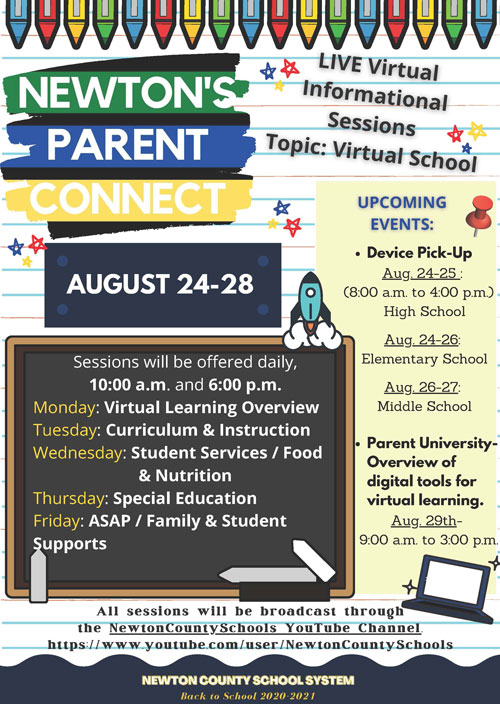 NCSS Press Release Regarding
Free Meal Program


The National School Nutrition
Association's Digital Magazine!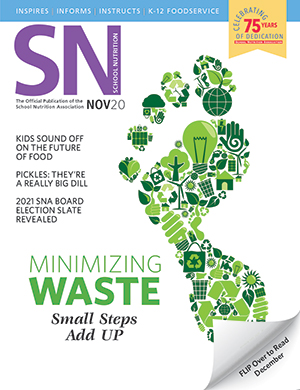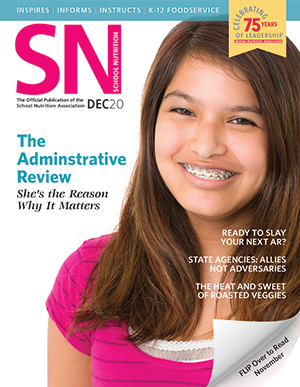 National School Breakfast Week 2020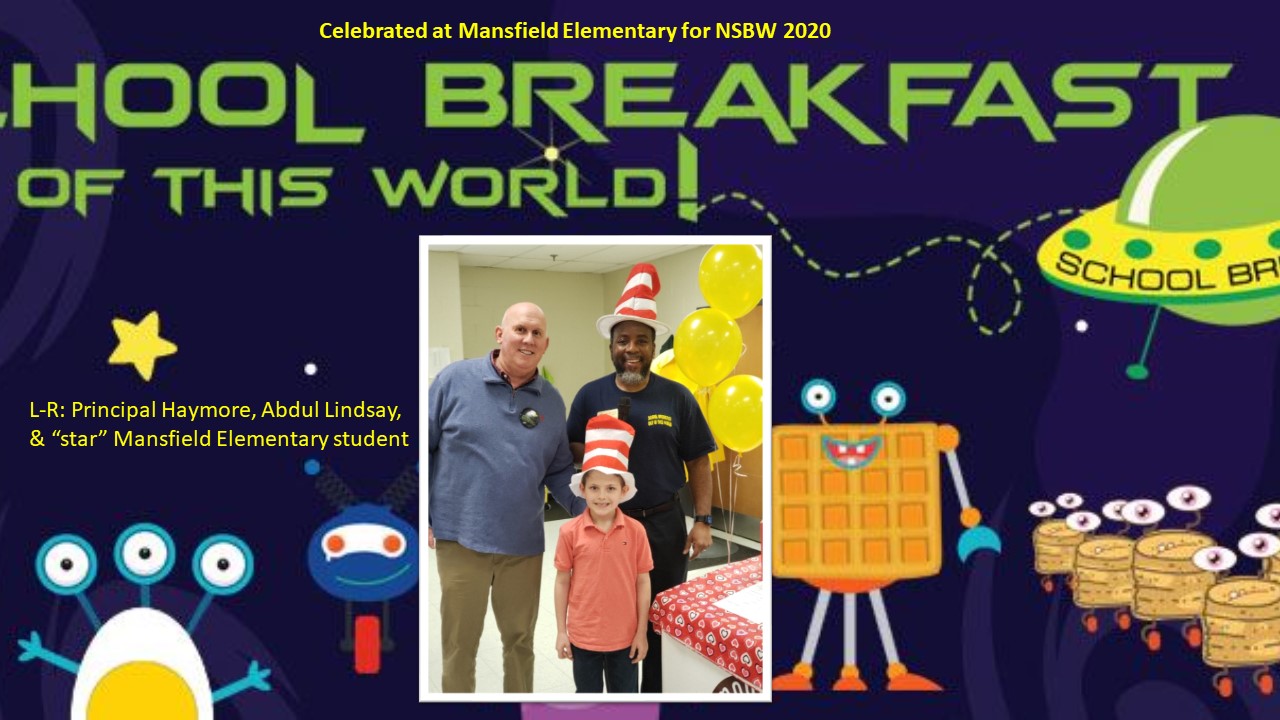 The New Georgia Grown E-Magazine!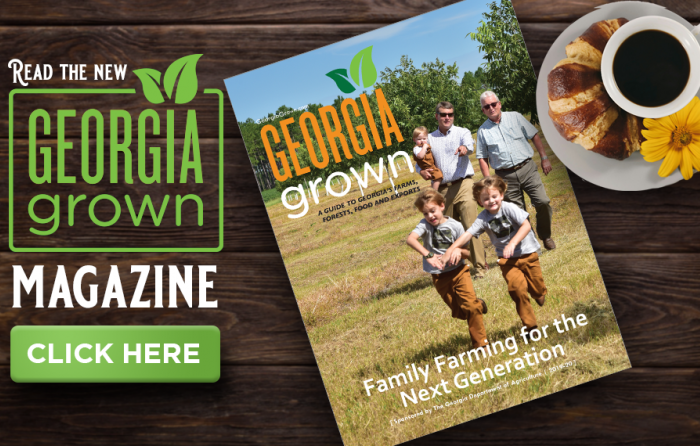 The Real Story About School Lunch!
What's New?
National School Lunch Week October 14-18, 2019
Newton County Schools' Press Release