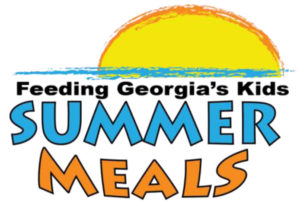 Please read in the announcement below regarding Newton County Schools and Action Ministries Seamless Summer meal site locations and what to expect during your visit. All meal locations are open all summer serving FREE meals to all children 18 years or younger or those 21 years or younger with special dietary needs.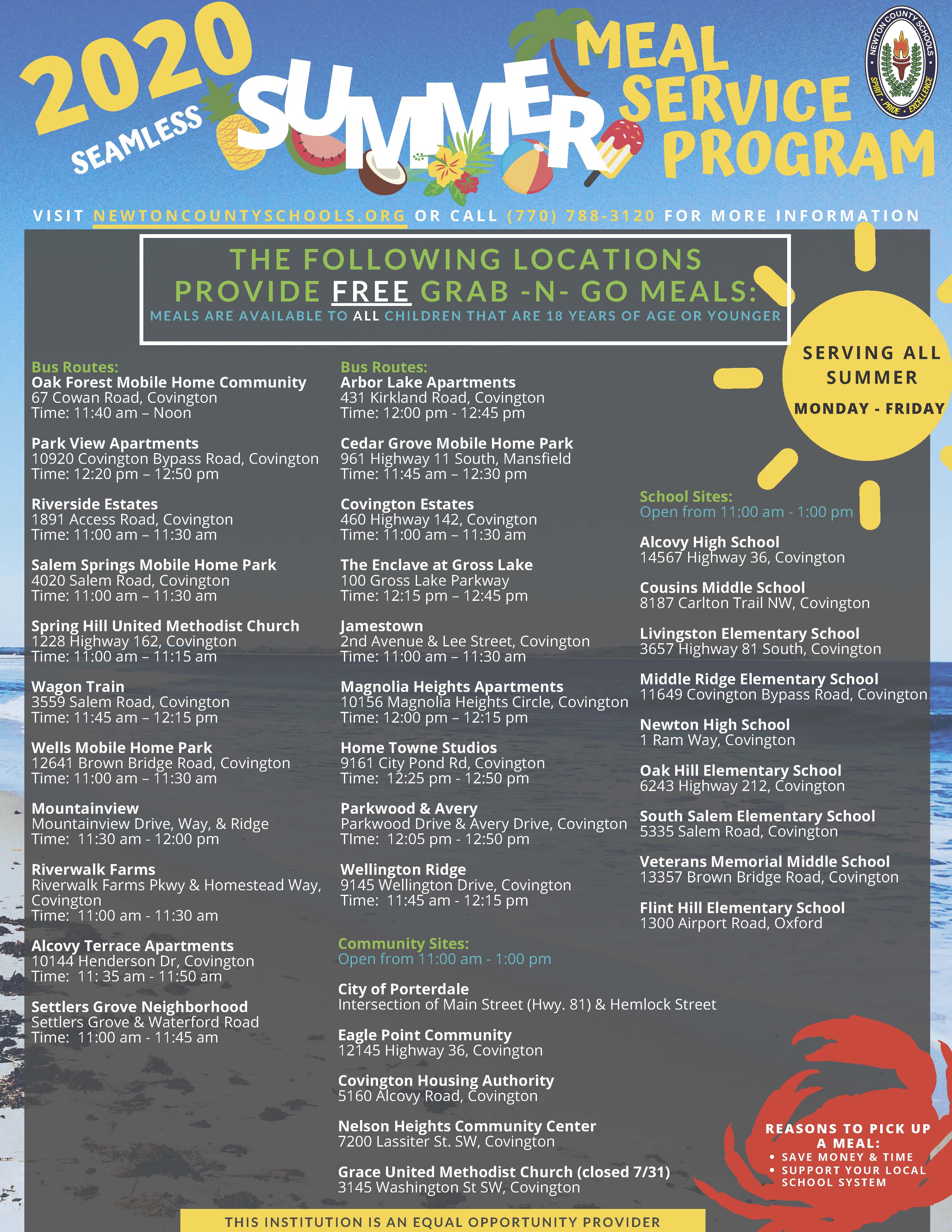 Find more Summer Meal Information at the following hyperlink: Http://www.fns.usda.gov/summerfoodrocks

This institution is an equal opportunity provider.
Summer Meals in Your Community:
Nutritious free meals are available for children and teens 18 and younger at many locations during the summer throughout the nation. Newton County Schools and its partner, Action Ministries, provide FREE meals all summer long through the Seamless Summer Program.
Good nutrition is essential for learning in school. Continuing healthy eating habits is also important during the long hot summer months. Eating nutritious foods help ensure students retain their hard learned knowledge and to keep right on learning throughout the summer.
For many children, summer vacation can bring the temptation of eating empty calorie snacks and foods that are high in sugar, fats and sodium. And for many others, summer exposes students to an increased risk of hunger and developmental decline. Make seasonal fruits and vegetables a high priority for your snacks and meals during the summer.
Summertime is a time to play hard, but it is also a time to remember to eat right! Make sure good nutrition including adequate hydration remain a priority all summer long, and students will return to school healthy, sharp and ready to learn...live well!